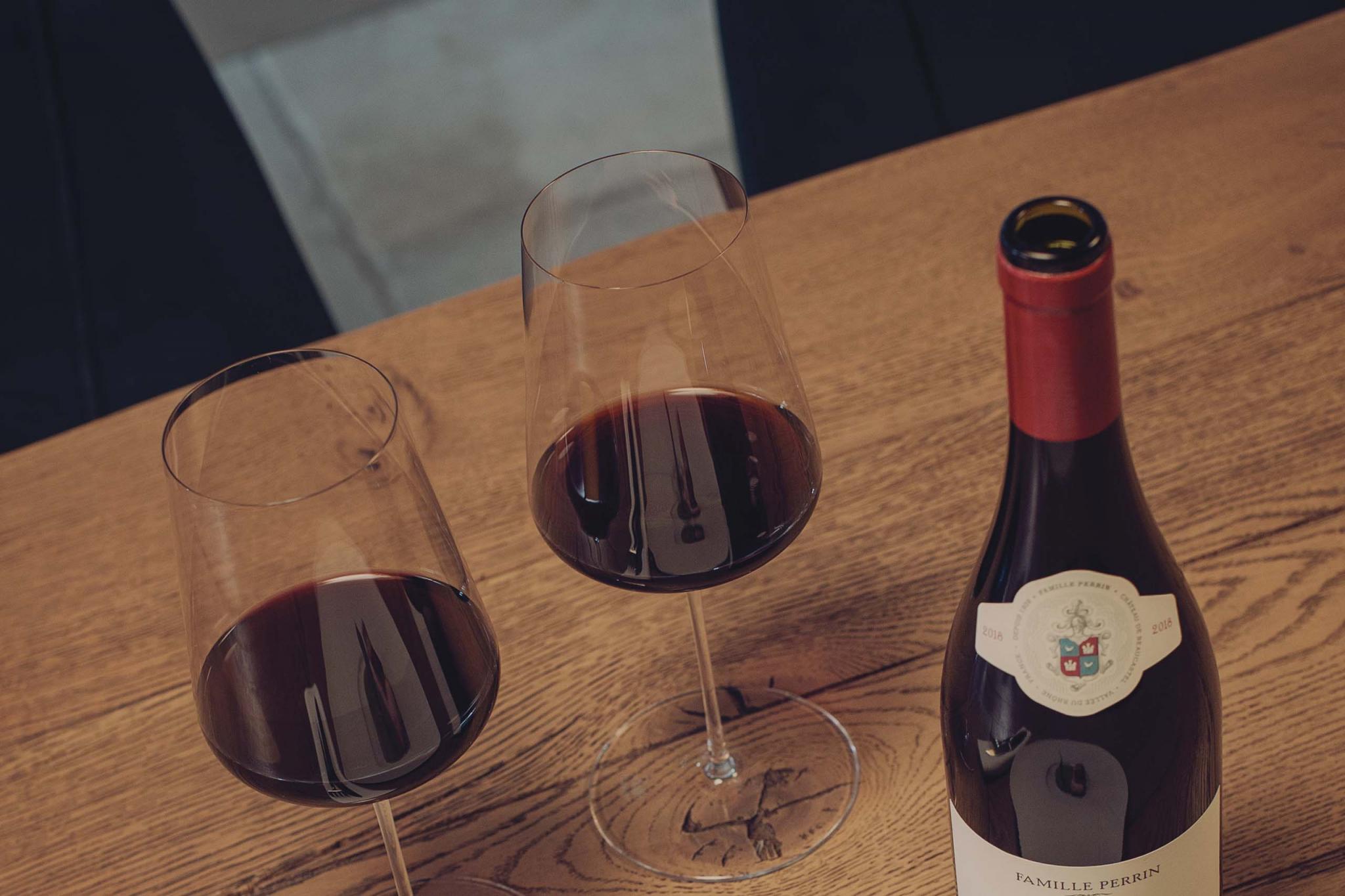 Famille Perrin - Les Crus
Famille Perrin Cairanne - Peyre Blanche 2020
Presentation
Cairanne is one of the best terroirs in the Southern Rhône.

Ageing
As of August, we carry out maturity checks and berry tastings to determine the optimal date for harvest. The crop is manually picked and the grapes are sent to the cellar. After sorting, they are destemmed and vatted. Fermentation takes place over approximately 15 days. The extraction is managed according to daily tastings, which will determine if we pump-over or punch-down. When the maceration is finished, we rack and put the juices into large oak Foudres or stainless steel vats.
The vintage
The 2020 vintage in Southern Rhône was favoured by very good weather conditions, it is a generous vintage, both in terms of quality and quantity. Not as hot as in 2019, this year was very windy, throughout the growing cycle, with light rainfalls. After a fairly mild winter (one single episode of frost was noted during the night of March 24, but only the early ripening plots were very slightly affected). The spring was radiant, quite warm and very windy, which allowed the soils to preserve their freshness. Flowering began on May 18, under very healthy conditions. The good weather continued in June, July and August, with plenty heat but lower temperatures than in 2019, cool and humid nights and wind which continued to blow, preserving the freshness of the vines and maintaining perfect sanitary conditions for the grapes. The harvest, which was fairly early, therefore began under these very good conditions on August 26 with the white Côtes-du-Rhône and continued until the end of September with the Mourvèdre. September was warm at the beginning of the month and then more temperate, offering idyllic harvest conditions and allowed each plot to be harvested at perfect maturity. The harvest was very healthy with beautiful juicy and very ripe grapes, reasonable alcohol levels, good acidity and already a great balance. Yields are slightly higher than 2019 and the first tastings predict a very nice vintage.
Famille Perrin - Les Crus
Famille Perrin Cairanne - Peyre Blanche 2020
Serving
18°C with Provençal cuisine.

Tasting
Elegant dark colour of deep red. The nose offers a superb aromatic bouquet dominated by notes of fresh fruit, raspberries and blackcurrants. Full of roundness and finesse, the palate is rich and well-structured, with tasty aromas of red fruit. A vintage with less concentration than usual, which shows its great finesse.
Famille Perrin - Les Crus
Famille Perrin Cairanne - Peyre Blanche 2020
Location
In the heart of the historical vineyard, south west of the hilltop village between Rasteau and Sainte Cécile Les Vignes. Part of the vinyeard was planted in the 1950's.
Terroir
Sparse clay and gravel terraces. Sandy Molasses. To visit our website, you must be of legal age to purchase and consume alcohol according to the laws of your country of residence. If there is no such law, you must be at least 21 years old.
I accept these terms and conditions: No
Alcohol abuse is dangerous for your health, consume in moderation