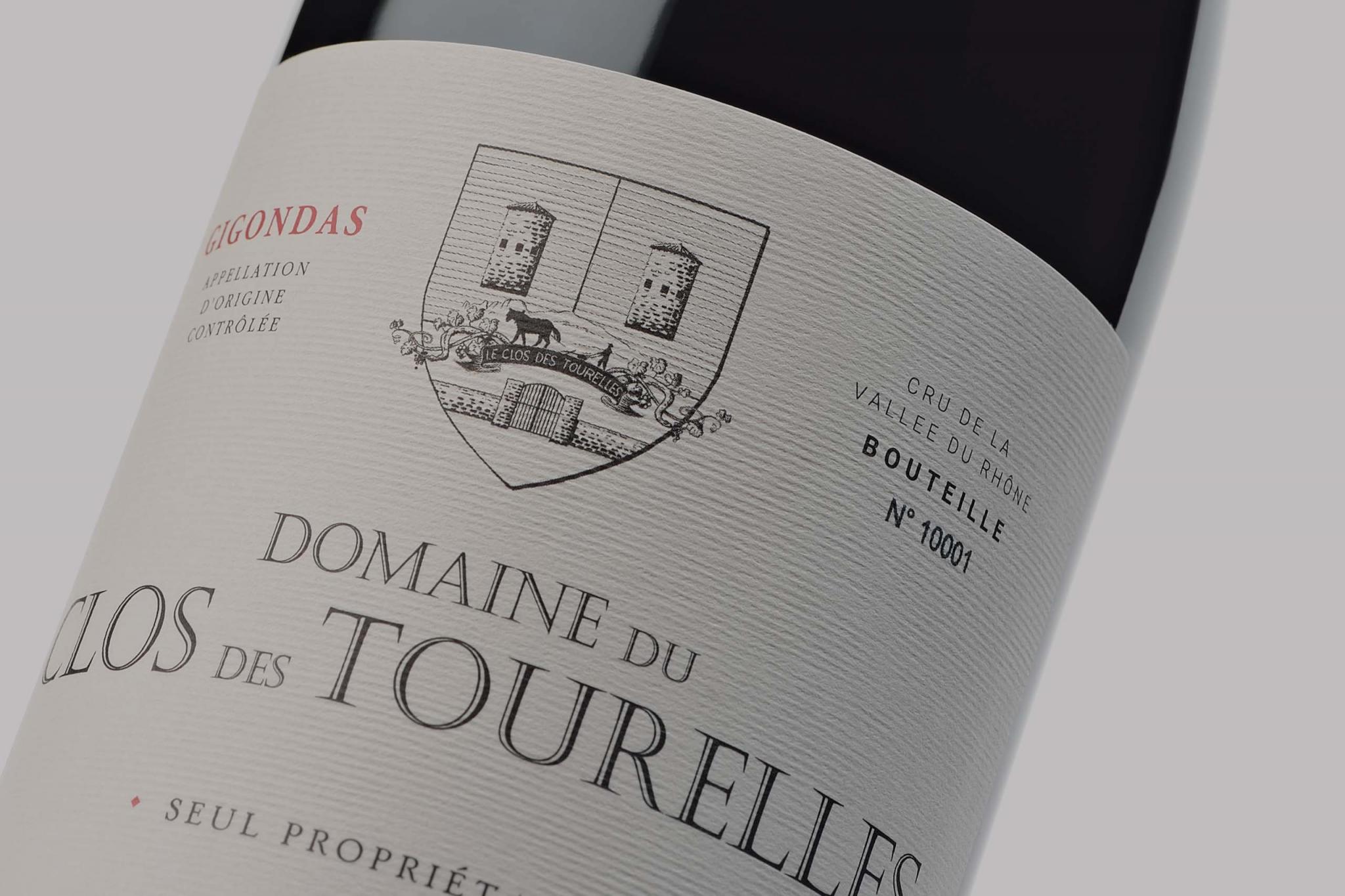 Domaine du Clos des Tourelles
Domaine du Clos des Tourelles Gigondas - 2012
Presentation
Vines and old vines from this vineyard, whether from the mid-slopes or from the heart of the "Clos", provide the wine with elegance and a unique aromatic finesse.
Ageing
We ferment the whole crop (no de stemming) with indigenous yeast. Ageing takes place in oak casks for 15 months. Bottling takes place without filtration.


The vintage
2012 is a vintage of contrasts with a very mild start of the year and a freezing month of February.
A fresh and humid spring, followed by a windy and dry month of July and a very hot month of August.
The harvesting conditions were ideal. All these conditions make a great vintage.
Domaine du Clos des Tourelles
Domaine du Clos des Tourelles Gigondas - 2012
Tasting
Color: deep and velvety ruby color
Nose: ripe red fruits, violet, licorice, mineral.
Mouth: Tannins are present but not aggressive.
With its specific aromas of violet and licorice, its finesse and elegance, this wine is a "civilized" version of Gigondas.

Domaine du Clos des Tourelles
Domaine du Clos des Tourelles Gigondas - 2012
Location
The "Domaine des Tourelles" is located at the foot of the village of Gigondas. The vineyard, which includes a "Clos" directly next to the Property and the village, is orientated north west and enjoys a cool microclimate which allows late harvests.
Terroir
The vineyard's soils are calcareous, with a very specific sandy matrix, which can be felt more specifically within the "clos". To visit our website, you must be of legal age to purchase and consume alcohol according to the laws of your country of residence. If there is no such law, you must be at least 21 years old.
I accept these terms and conditions: No
Alcohol abuse is dangerous for your health, consume in moderation